Des Moines Metro Credit Union has a new Online Bill Pay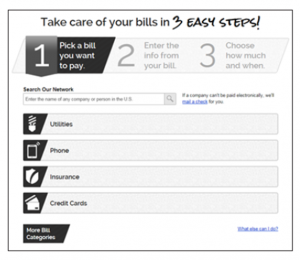 , making paying your bills easier and faster.
Some of the new features include person-to-person (P2P) payments through PopMoney and Account-To-Account (A2A) transfers to other financial institutions. These features, along with overnight and next-day payments, are now available for an additional fee (if you select to use the additional features).
Online Bill Pay continues to be free for DMMCU members. However, if you do not pay a bill within a 90-day period, we may set your access to an "inactive" status, and you will be unable to pay bills unless you re-enroll.
Some other features with the new Online Bill Pay:
All members with a checking account can enroll, accept the terms and conditions, and get started paying bills by clicking on the Bill Pay menu in Home Banking.
Follow the onboarding instructions to set up your merchants.
A dedicated customer service number is available for online bill pay users to call about payment issues and research: 1-844-699-4062
If you have questions about the new online bill pay, please contact us at 515-283-4195 or memberservices@dmmcu.org.