Home Banking: Use Home Banking as often as you like, when you like, at no charge! Once you have signed up for Home Banking with DMMCU, you are ready to access your accounts anytime, anywhere. Home Banking – Log on or enroll now (new window/tab)! (To enroll, you will need your account number. Your PIN will be the last four digits of your SSN.)
Through Home Banking, you can:
View 90 days of checking account history, six months' worth of savings history
Transfer funds between account
Make an immediate loan or MasterCard payment
Schedule an account transfer or loan payment
Online Bill Pay: As an added feature to Home Banking, DMMCU offers Online Bill Pay at no charge for members with a checking account. Online Bill Pay allows you to pay your bills from your checking account.
Some other features of Online Bill Pay include person-to-person (P2P) payments through PopMoney and Account-To-Account (A2A) transfers to other financial institutions. These features, along with overnight and next-day payments, are available for an additional fee (if you select to use the additional features).
Online Bill Pay is free for DMMCU members. However, if you do not pay a bill within a 90-day period, we may set your access to an "inactive" status, and you will be unable to pay bills unless you re-enroll.
Some other things to know about Online Bill Pay:
All members with a checking account can enroll, accept the terms and conditions, and get started paying bills by clicking on the Bill Pay menu in Home Banking.
Follow the onboarding instructions to set up your merchants.
A dedicated customer service number is available for online bill pay users to call about payment issues and research: 1-844-699-4062
E-Statements: Enroll in the free E-Statement option through Home Banking. Save trees and rest assured knowing you can view six months' worth of statements with the E-Statement option. To enroll, log on to Home Banking and access the Self Service menu.
Mobile App: Once you enroll in Home Banking, you can download our free mobile app. Access your account and pay your bills from your mobile device when you're on the go. (If you are enrolled for Bill Pay, you will also be able to pay bills from your mobile device.) Standard message and data rates may apply through your provider.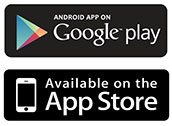 https://play.google.com/store/apps/details?id=com.desmoinesmetrocu.mobile
https://itunes.apple.com/us/app/des-moines-metro-credit-union/id1061483135?mt=8
MyCard Info: MyCard Info allows you to view recent credit card transactions, make payments, and view the past three months' worth of statements.
MyCardInfo.com – Log on or enroll now (new window/tab). If you have difficulty logging on or enrolling, please contact card services at 1-800-234-5354.
Mobile Deposits: With mobile deposits through our Mobile App, you can deposit checks to savings or checking. The daily item/total limit of $2,000 and funds are available one-two business days after the deposit. The cutoff time is 1:45 CST, and items deposited after 1:45 CST Friday will be reviewed/approved the next business day. Items must be endorsed "For Mobile Deposit Only at DMMCU".
Credit Sense: When you enroll in Credit Sense, you will be able to monitor your credit score and credit report wherever, whenever you like. This is a free service for DMMCU members available through the Mobile App or Home Banking.